Why Muntori?
Muntori Bilingual School, an international private school in Castalla
The team at Muntori Bilingual School understands education as a personal and individual process, for which it develops Individual Plans based on the development of competence according to the theory of multiple intelligence. A proprietry methodology created for the alumni of Infantil Education, Primary Education and Obligatory Secondary Education.
A characteristic that identifies us is the reduced ratio, an essential feature for an effective individualisation that allows us to attend to the interests, concerns and different learning rhythms in a personalised manner, as well as favouring motivation regarding the teaching-learning process.
Methodology
We believe in a methodology based around working through projects with committed and creative young people, and this is possible without textbooks.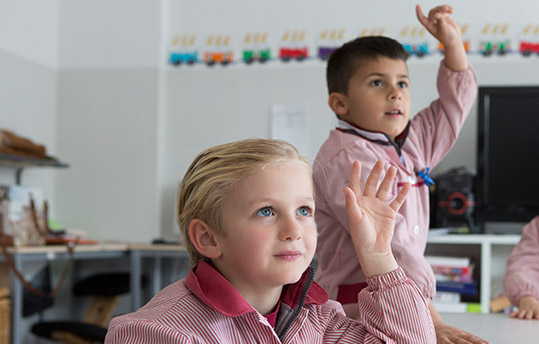 Versatile, active, committed, creative and motivated young people.
That is what our society needs. For this it's necessary to reconfigure the current training system and create new methodologies where activity, creativity and participation are the central axis. People able to confront problems, be trustworthy and apply creativity in conflict resolution.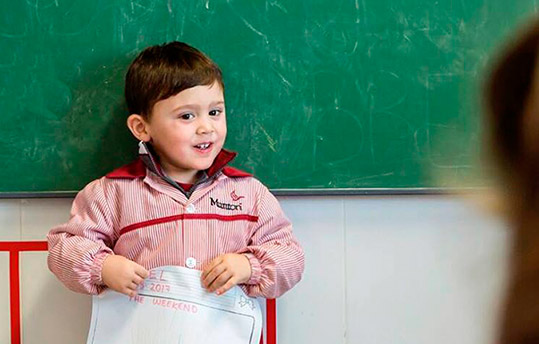 Without textbooks.
It's possible to remove the textbook and obtain excellent results. The students are the protagonists of their learning and this is developed through their own interests and needs. Exploring different possibilities, and extracting various conclusions about a single question promotes more significant learning and also the development of critical thinking. And all of this from a collaborative effort in an environment designed for interaction, experimenting and the active participation of all of them as equals, along with the teacher.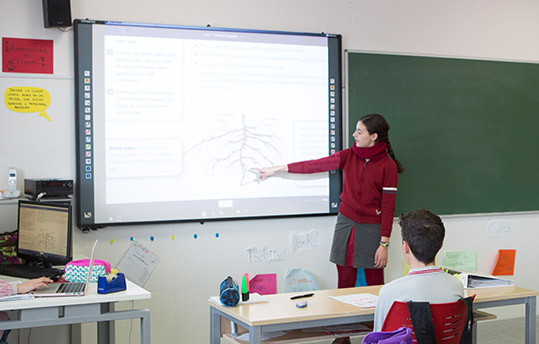 Learning through projects.
Life isn't divided into lessons: Building something together, responding to problems that require different capacities in different subjects. In each phase of a project the student is given a chance to develop different skills and allows the teachers to observe the talent of each individual. This generates an environment of knowledge exchange which enriches the use of communicative abilities.
Spaces
We believe in the importance of comfortable and quality spaces, surrounded by an unbeatable environment where children feel comfortable. In addition, we take into account the needs of the family and we offer various services that facilitate the daily life of parents.