Opening hours
08:00h - 18:00h
Email
info@colegiomuntori.com
Customer Support
+34 965 560 749
Location
Avda Valencia, 28 (Castalla)

BEYOND THE CLASSROOMS
BEYOND THE CLASSROOMS
From Muntori Bilingual school we offer a comprehensive educational service and personalized extracurricular activities.
Leer más

SPACES
SPACES
We believe in the importance of comfortable and quality spaces, surrounded by an unbeatable environment where children feel comfortable.
Read more

LANGUAGE ACADEMY
LANGUAGE ACADEMY
Intensive English courses for children and adults. Levels: A1, A2, B1, B2, C1 and C2.
Courses endorsed with official cetificates.
Ream more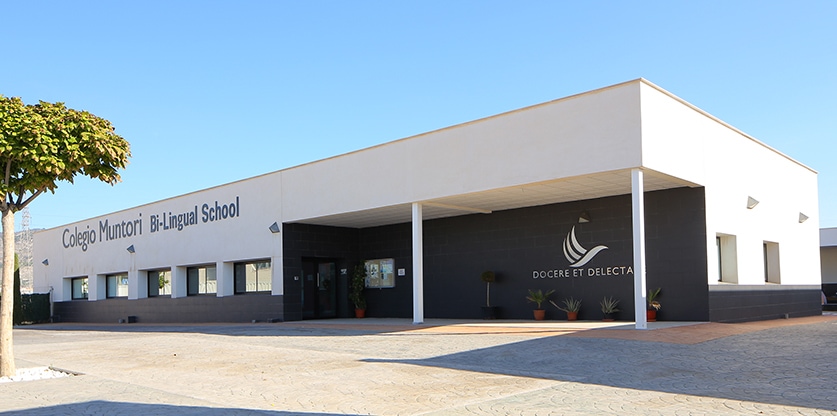 Muntori Bilingual School in Castalla
The team at Muntori Bilingual School understands education as a personal and individual process, for which it develops Individual Plans based on the development of competence according to the theory of multiple intelligence. A proprietry methodology created for the alumni of Infantil Education, Primary Education and Obligatory Secondary Education.
A characteristic that identifies us is the reduced ratio, an essential feature for an effective individualisation that allows us to attend to the interests, concerns and different learning rhythms in a personalised manner, as well as favouring motivation regarding the teaching-learning process.
MEET MUNTORI SCHOOL
We invite you to get to know our day-to-day, so you can request a guided tour where we'll show you the facilities, present our methodology and resolve any questions or doubts.